How Do I Start A Car Accident Claim?
Starting A Car Accident Claim
Starting a personal injury claim for a car accident couldn't be simpler. We strongly recommend that you appoint your claim to a law firm that specialises in car accident claims as they have the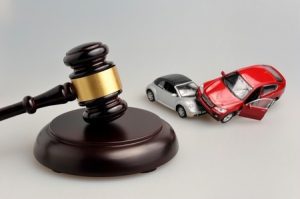 ability to ensure that your claim reaches its maximum amount of compensation.
Lawyers have the knowledge and expertise to be able to ensure that each case reaches its potential especially those that we employ. We have solicitors that have decades of experience in all types of road traffic accident cases and work endlessly so that clients are completely happy with the service we provide.
By contacting us you can receive a free consultation, so before entering in to any legal litigation you will know if your car accident claim has winning merits. The free advice we give will give you a better picture on how to move forward with your case.
When calling us we will gather information about the accident. It is important to gather the following information in order for us to process your claim;
How the accident happened.
Your registration details.
Details of the third party.
Location of where the accident happened.
Don't worry if the driver fled the scene we may be able to make a claim for you through the MIB (Motor Insurance Bureau).
Once we have the information we can process your car accident claim straight away meaning that you will receive the compensation you deserve at the earliest possible moment.
What Damages Can I Claim For In A Car Accident Compensation Claim?
There are two main areas considered when calculating the amount of damages a person should be awarded in car accident compensation claims and these are;
Special Damages – these damages cover any financial aspects that the claim might warrant. Special damages are there so that the victim of the car accident is not out of pocket so any expenses that are a direct result of the accident can be claimed for and any future expenses.
Special damages cover the following;
Travel expenses.
Prescription costs.
Medical care.
Rehabilitation.
Loss of earnings, future and past that are directly concerned with the incident and injury
Any loss in job opportunities, pensions, job promotions.
House hold assistance.
Home adaptation.
General Damages – such damages are concerned with the injury itself and how severe it is. The amount of pain and suffering the injury causes is also covered by general damages. A medical expert with be asked to examine you and asked to give a prognosis on the injury, how long it is likely to last for and are there any lasting effects. The medical examiners report will assist when calculating a final compensation amount.